Home Services Nova Scotia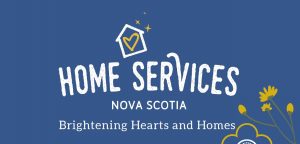 About the Project
Home Services Nova Scotia is a provincial network of agencies creating training and employment opportunities in your community for adults living with intellectual disabilities, mental health challenges and other barriers to employment.  These agencies provide non-medical home care to Nova Scotians aged 65 and older.  Conway Workshop Association is the local provider for Digby and surrounding area.
The project is intended to provide a premium service that will help Nova Scotians age in place, while also investing in growing more vibrant and inclusive Nova Scotia communities.
"We believe the strongest communities are inclusive communities."
Services
Our trained and reliable staff will provide a free in-home assessment so that the services can be customized to individual needs. You can contact us by Phone: 902 245 – 5391 or by Email: homeservicesns.conway@gmail.com to arrange an appointment.  Ask for Jill.
Some of the services offered may include the following:
Basic Kitchen Cleaning – Deep Kitchen Cleaning – Bathroom Cleaning – Bedroom Cleaning – Living Room Cleaning – Yard Work
Our rate is $20.00 per hour.
Some services may not be available due to client capability, client availability, or distance from Conway Workshop.  The customer is responsible to provide all cleaning supplies and equipment necessary to complete the services requested.
Other partners involved in this project are listed below.  If you know of an older adult in another region of the province, whom you think could use these types of services, please direct them to the provider in their area.
Nova Scotia 211