Jobs with Us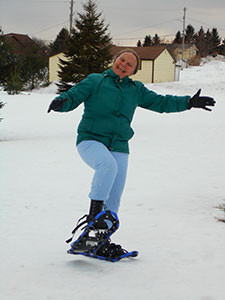 The programs offered in both the residential and vocational/workshop program are supported by qualified, unionized staff with applicable post-secondary education and or an acceptable equivalent of experience and education.  In addition, they must meet specific minimum standards as mandated by the Department of Community Services.  There are currently seven standards which all staff must meet when employed at Conway Workshop Association.
The seven core standards are:
Fire and Life Safety (WHMIS & Food Handlers)
Basic Principles and Practices of Personal Care
Medication Awareness
Individual Program Planning
Positive Principles and Practices of Non-Aversive Behaviour Change
Crisis Intervention (Mandt, Non-Violent Crisis Intervention)
Standard First Aid/CPR
Individuals who do not possess these standards at the time of hiring will be expected to complete training sessions within an agreed upon time as discussed with the employer at time of hire.  The current rate of pay for a permanent employee with all standards is $18.96/hr.
In addition to educational requirements and personal attributes, prospective employees need to be flexible and able to work evenings, nights, weekends, and holidays. They must be able to work independently and as part of a team, and to demonstrate strong organizational and judgement skills. When applying please submit three references from people who have supervised your work. A current Criminal Record Check, and drivers abstract are also required.  In the event an employee is expected to be using their own vehicle in the transport of individuals supported within the programs offered at Conway Workshop Association, proof of insurance will also be required.