Donations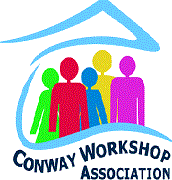 Donations of cash or cheque may be made in person at the Workshop, located at 63 Shreve street.
Cheques or money orders can also be mailed to us here:
Conway Workshop Association
PO Box 568
63 Shreve Street
Digby
Nova Scotia B0V 1A0
Receipts can be issued upon request either in person at our location, or can be mailed if you send us a return address.
If you think you have an item we could use at the store, or use for one of our draws bring it on over to the Workshop. We appreciated all that the community does to support us.